Welcome to The Chamber
The Greater Picayune Area Chamber of Commerce provides the tools you need to succeed as a business owner and community influencer. As a member of the Chamber, your commitment has personal payback. The Chamber offers numerous opportunities to get involved throughout the year, whether it is through networking events, committee involvement, community programs or special events. By taking advantage of the Chamber's resources, your business can develop and thrive.
Newest Chamber Member: Sparrows Group
Chamber Events
(7 Days At-A-Glance)
Nothing from May 18, 2022 to May 25, 2022.
About The Chamber
What started in 1935 with a few people and some great ideas, has transformed into a strong organization of businesses of Pearl River County and a leader that strives for business development in our region. Today, the Chamber works with more than 300 companies in improving the business climate and in creating business initiatives and opportunities. The Greater Picayune Area Chamber of Commerce is dedicated to providing for its members access to opportunities so they can form business relationships and develop sustainable economic partnerships. We seek to create business opportunities through community and economic development.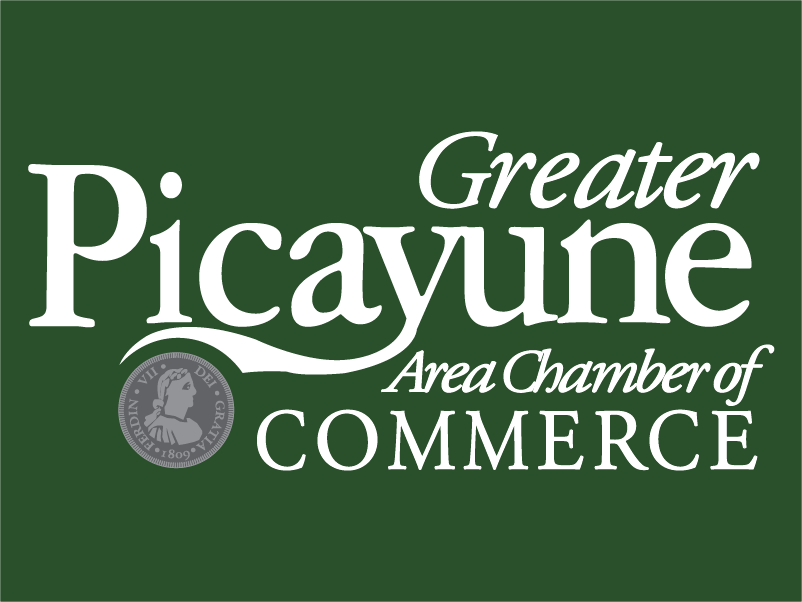 Our Mission
The mission of the Greater Picayune Area Chamber of Commerce is to promote business; enhance economic and community development;
build value added relationships and serve as the catalyst for improving the overall quality of life in our community.
Affiliations
The Chamber cooperates with and maintains liaison with:
MS Economic Council
MS, Mississippi Development Authority
Economic Development Council
Pearl River County Tourism Commission
MS Small Business Development Centers
MS Minority Business Enterprise Center
U.S. SBA, MS Contract Procurement Center
State of MS Tourism Bureau
Partners for Stennis
Stennis Space Center
Picayune City Officials
U.S. Chamber of Commerce
SCORE
Adjacent Chambers