The purpose of the Greater Picayune Area Chamber of Commerce Ambassador Council is to enhance the visibility of and promote general membership in the Chamber. Ambassadors serve as the public relations arm of the Chamber by developing a two-way communication between themselves and the membership in several ways: Member retention is accomplished through the engagement of members with fellow chamber members, as well as through conversations with members to ensure the Chamber is meeting their expectations.
Motivated, enthusiastic, dependable, honest professionals, owners or employees of Chamber businesses who volunteer their time to serve their fellow Chamber members. They are outgoing and provide positive support and encouragement to their colleagues. Ambassadors are carefully recruited to ensure they represent the Mission and Values of the Chamber; as a result, the group is composed of highly respected individuals.
Benefits of Becoming an Ambassador?
Heighten your visibility in the Pearl River County business community through networking with Chamber members—the most proven and effective way to build relationships and to have the opportunity to market your own products and services.
Recognition on Chamber website, Facebook page, newsletter, and among community business leaders and Chamber board members.
Expand your circle of influence through one-on-one contact with new and renewing members, fellow Ambassadors, and Board Members.
Personal and professional development.
Make a positive difference in the business community.
Consideration for future leadership roles in Chamber.
Ambassadors serve a 1-year term.
Chamber Ambassadors represent the Chamber in a professional, positive, and ethical manner at all Chamber events. The primary responsibility of an Ambassador is to represent the Chamber.
The Ambassador Council will be an extension of the Membership Committee. Each month, we will give each Ambassador a calendar of events and will set meetings as they are needed.
At each Ambassador Council meeting, a schedule of upcoming Chamber events will be reviewed. Ambassadors will select to volunteer to serve as greeters at monthly events assisting the staff as needed to register members and introduce guests and new members to others in attendance.
A schedule of Ribbon Cutting / Groundbreaking ceremonies will also be reviewed. Ambassadors will select to volunteer at these events to assist with the celebration, interact with guests and represent the Chamber's interests.
Ambassadors are expected to positively represent the Greater Picayune Area Chamber of Commerce in the community, being a spokesperson for the value of a Chamber membership and referring non-member prospects to the Director of Membership and Sales.
* If you become a Chamber Ambassador, we will be in contact to give you details on future meetings and pertinent information. You will also be provided with an Ambassador nametag to wear at events. We will also be choosing an "Ambassador of the Year" each November at our
Annual Awards Banquet.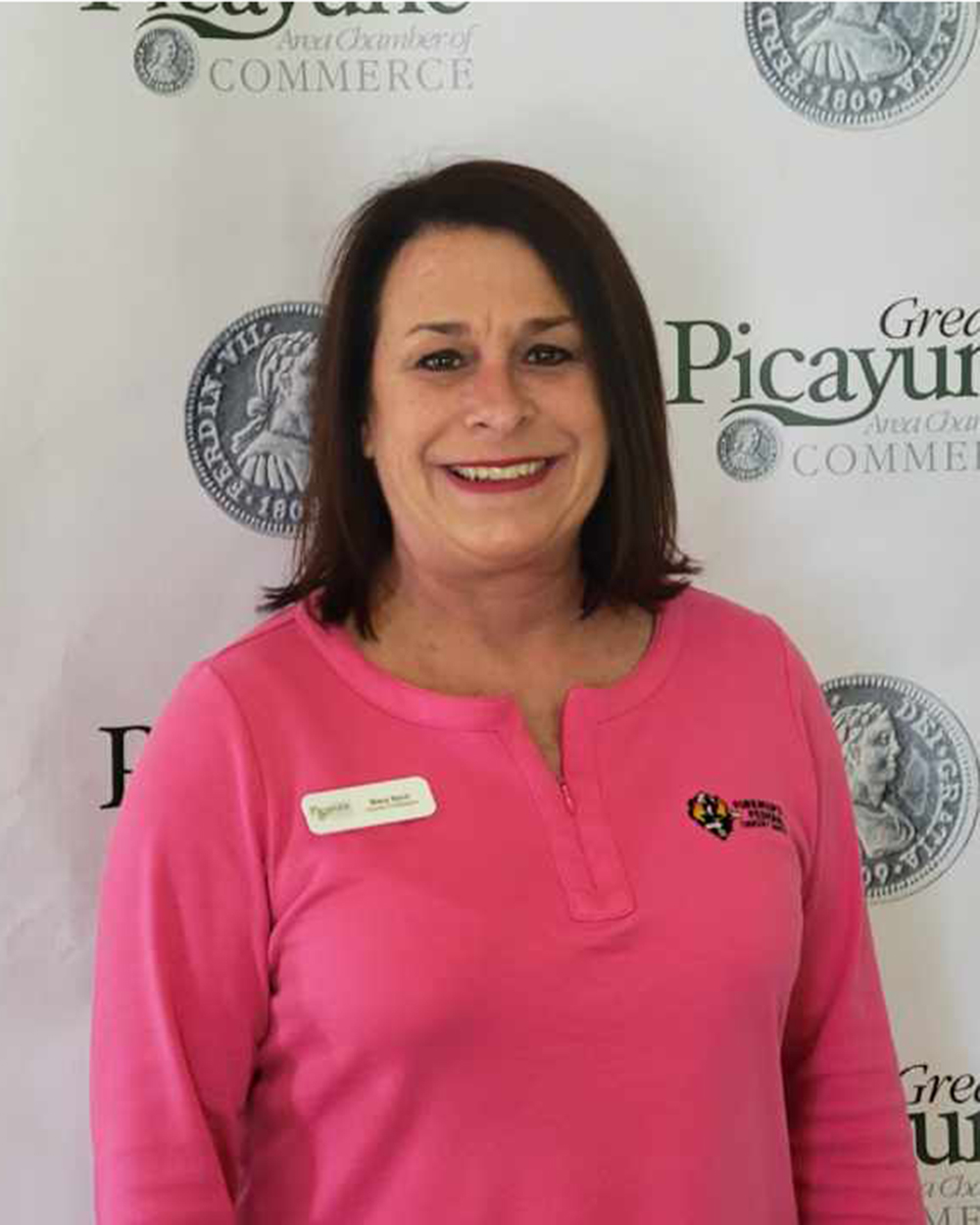 Mary Byrd
FIREMEN'S FEDERAL
CREDIT UNION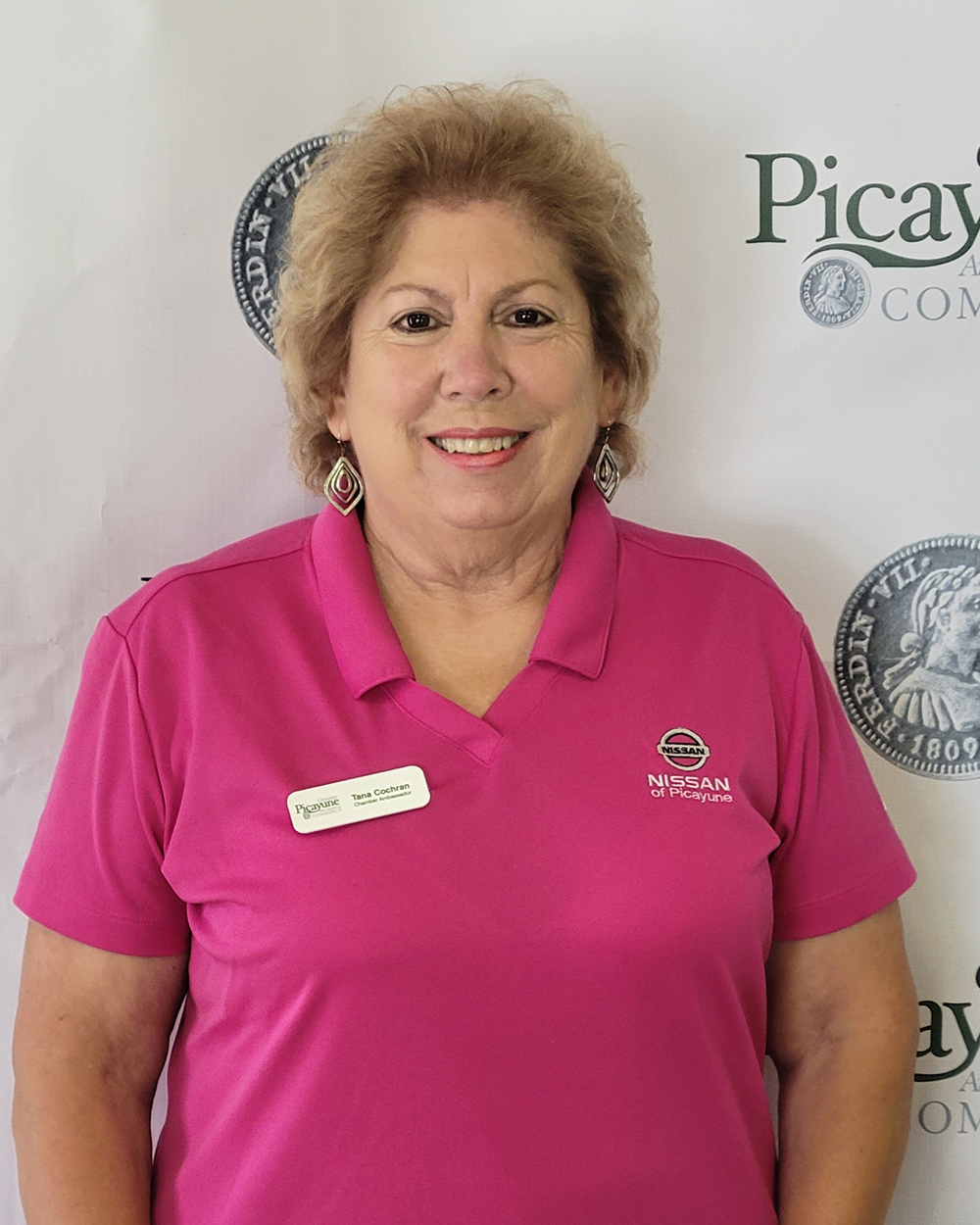 Tana Cochran
NISSAN OF PICAYUNE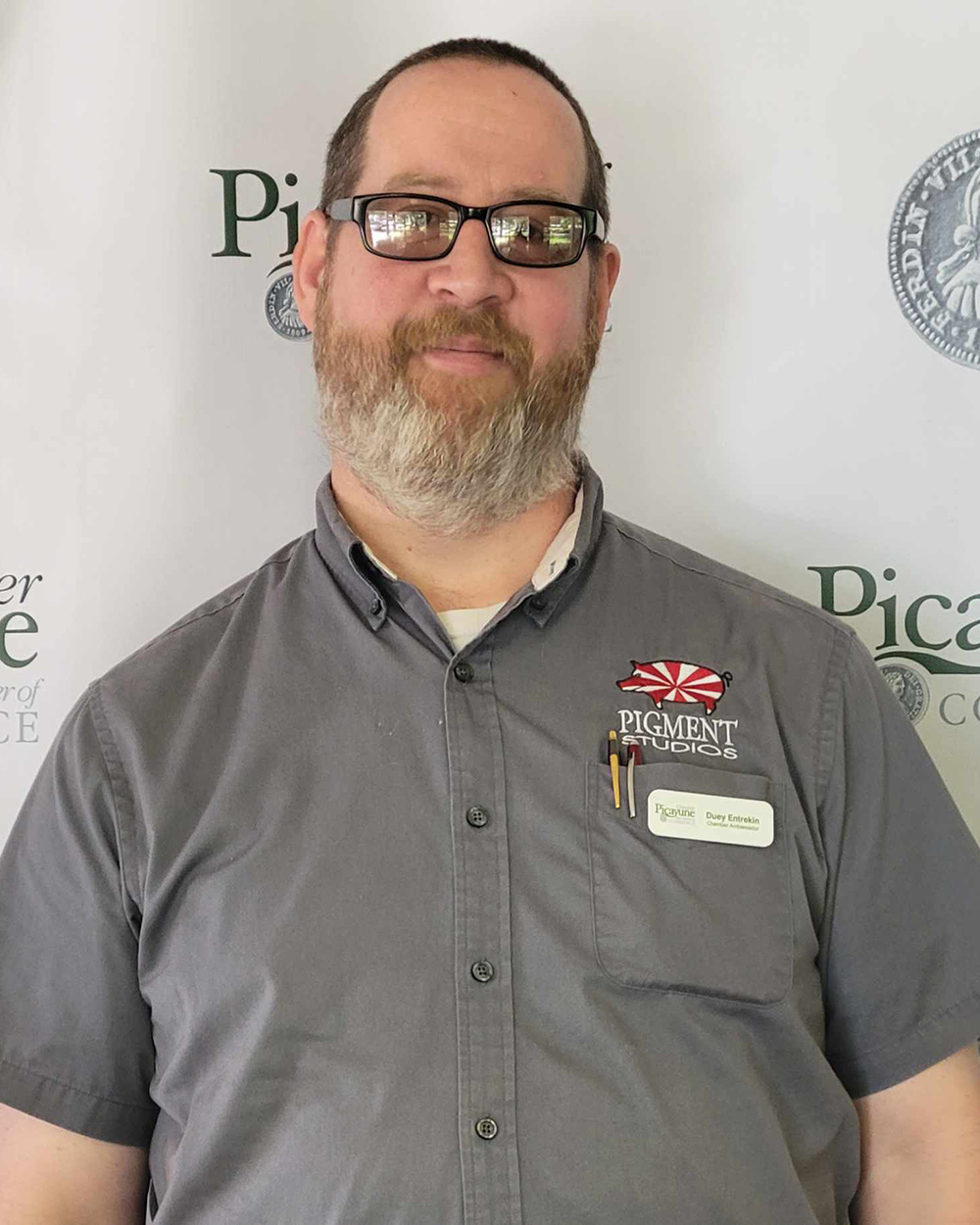 Duey Entrekin
PIGMENT STUDIOS, LLC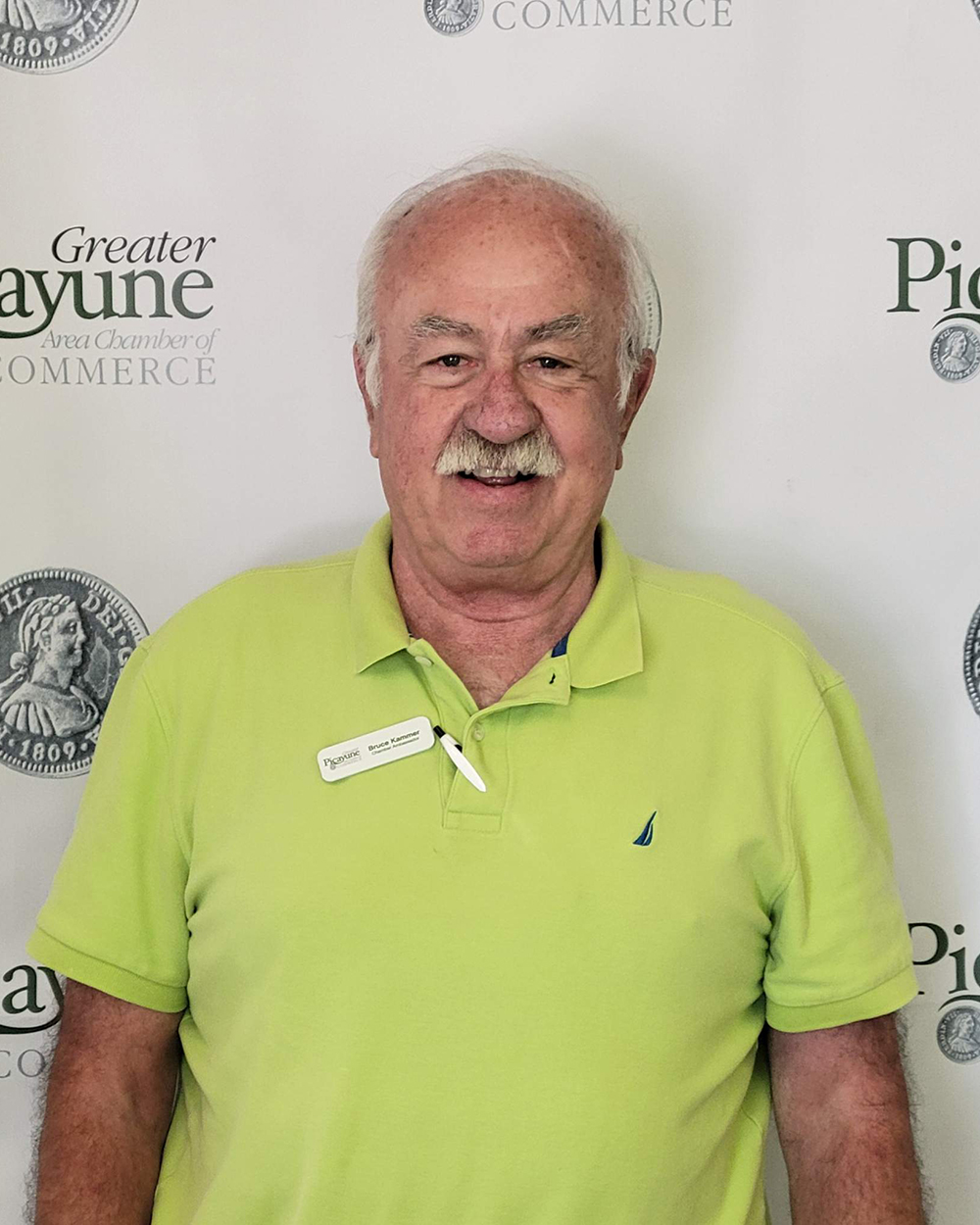 Bruce Kammer
COLDWELL BANKER
COUNTRY PROPERTIES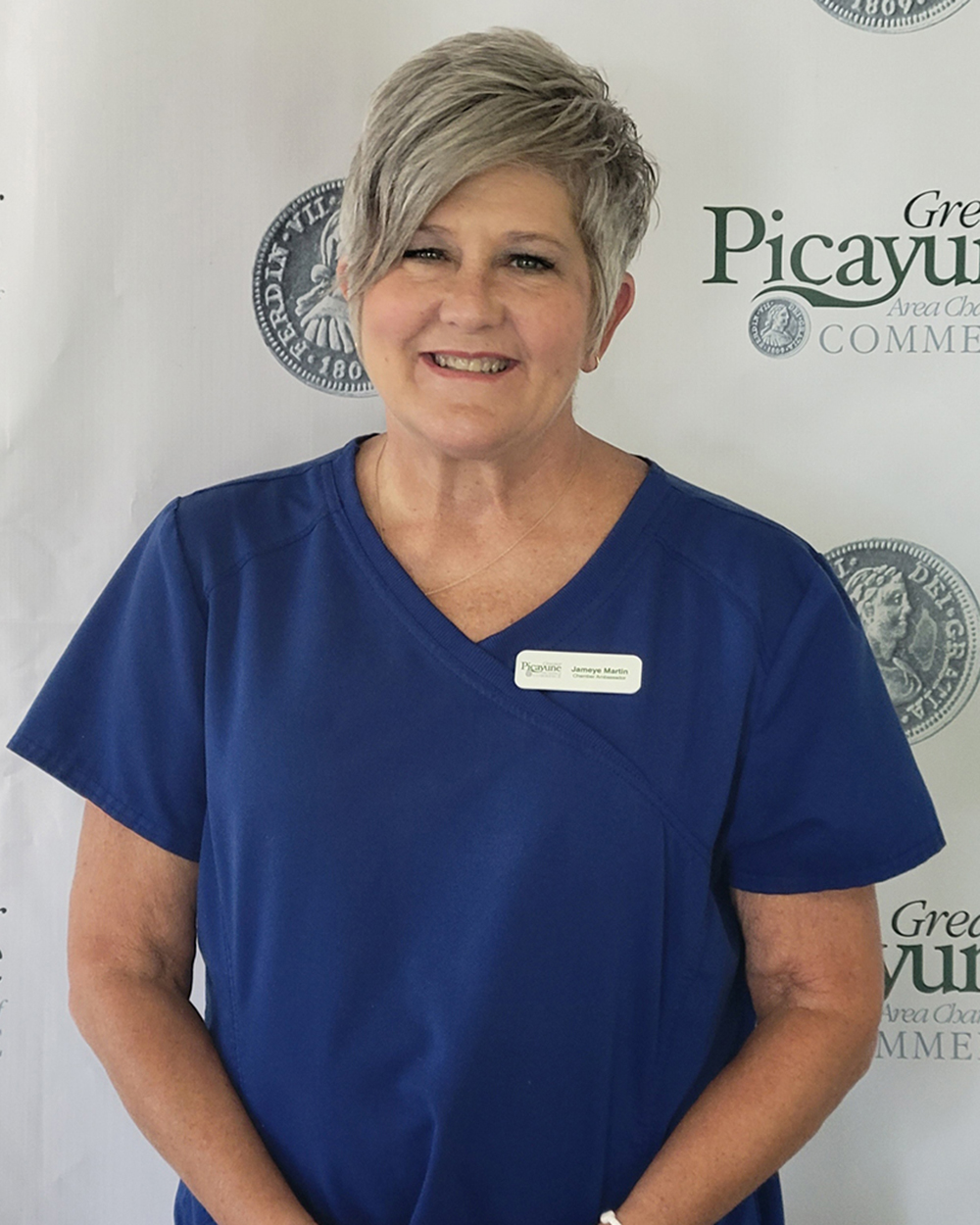 Jameye Martin
MANNA MINISTRIES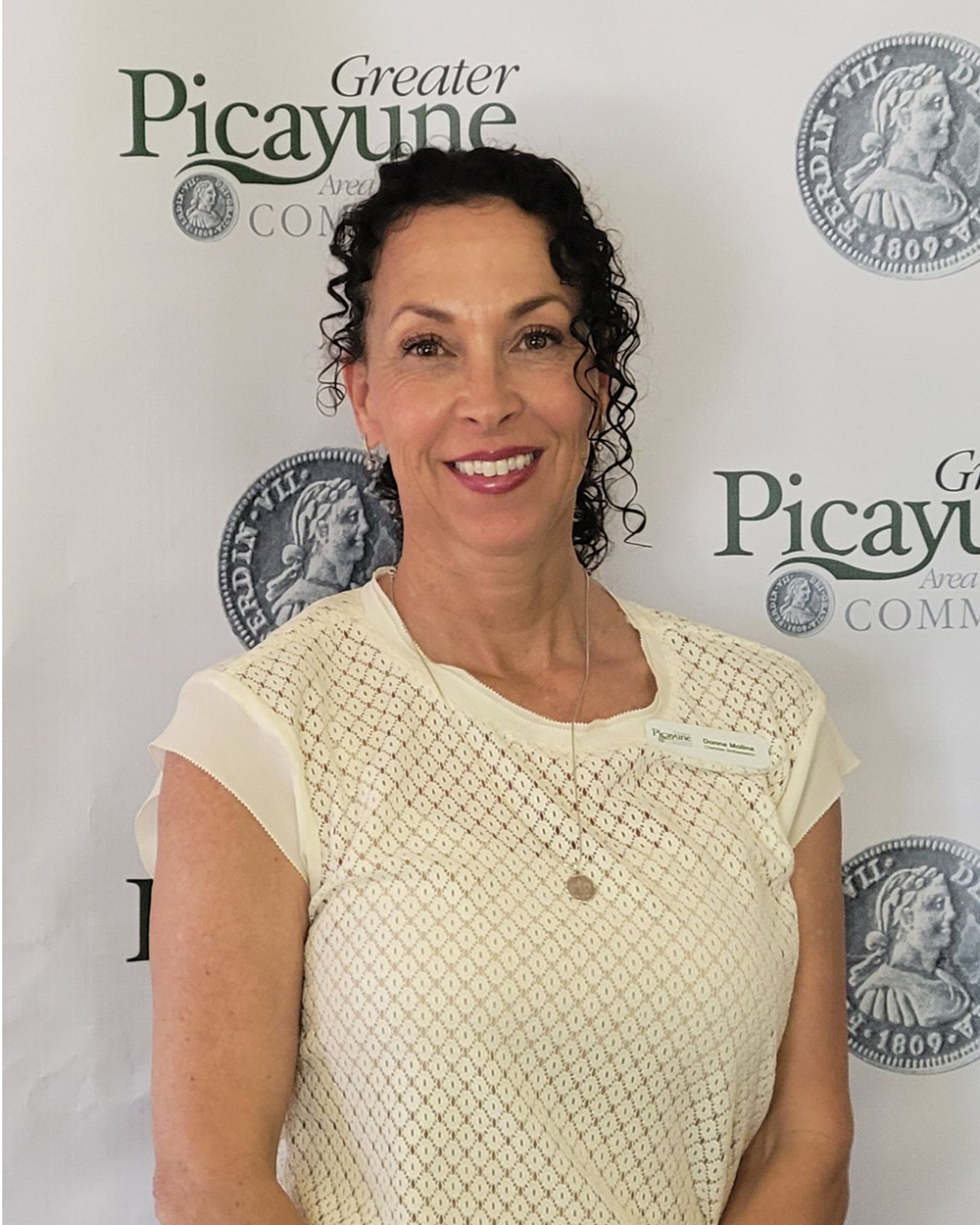 Donna Molina
THE REAL ESTATE
COMPANY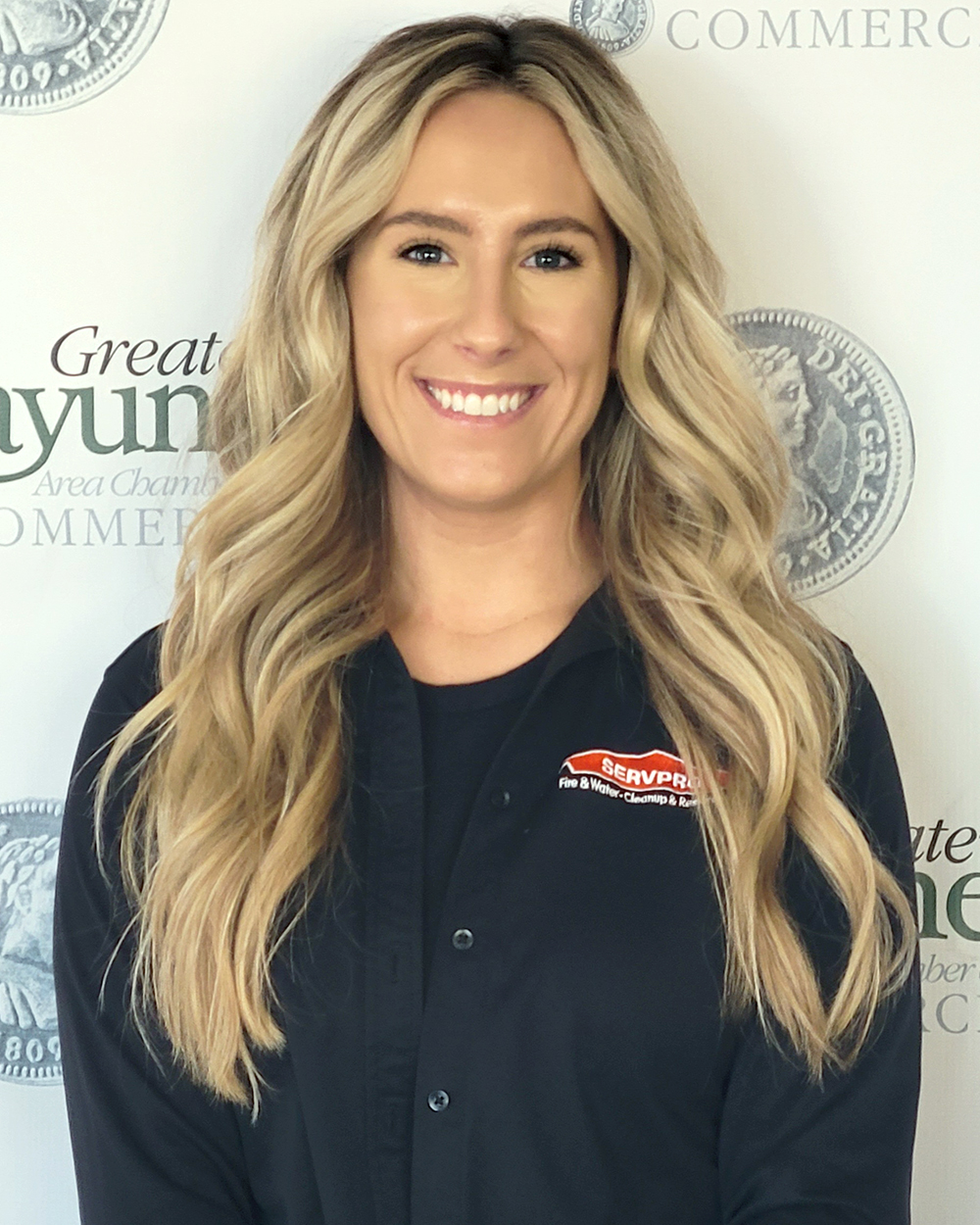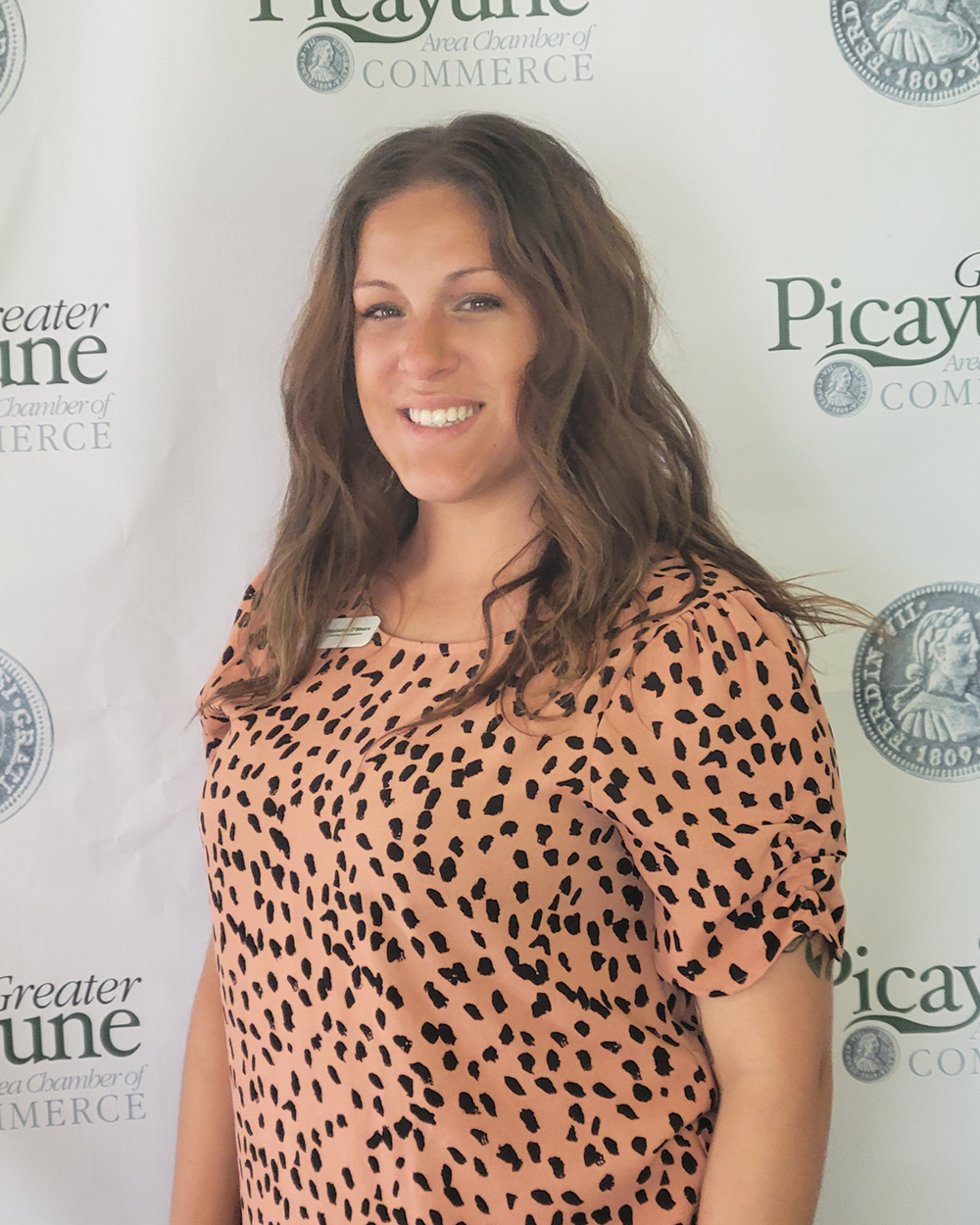 Stephanie O'Meara
VALENTE REAL ESTATE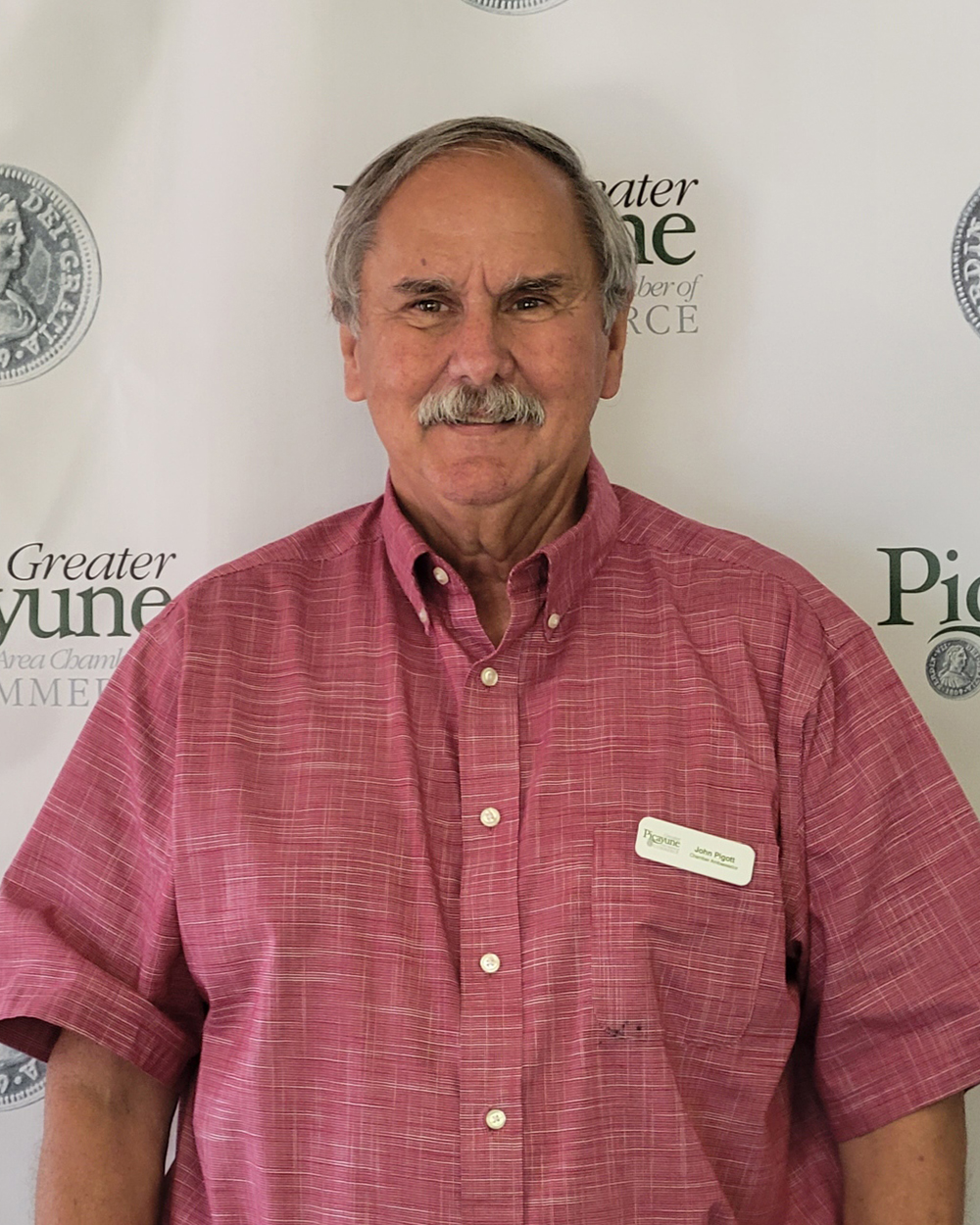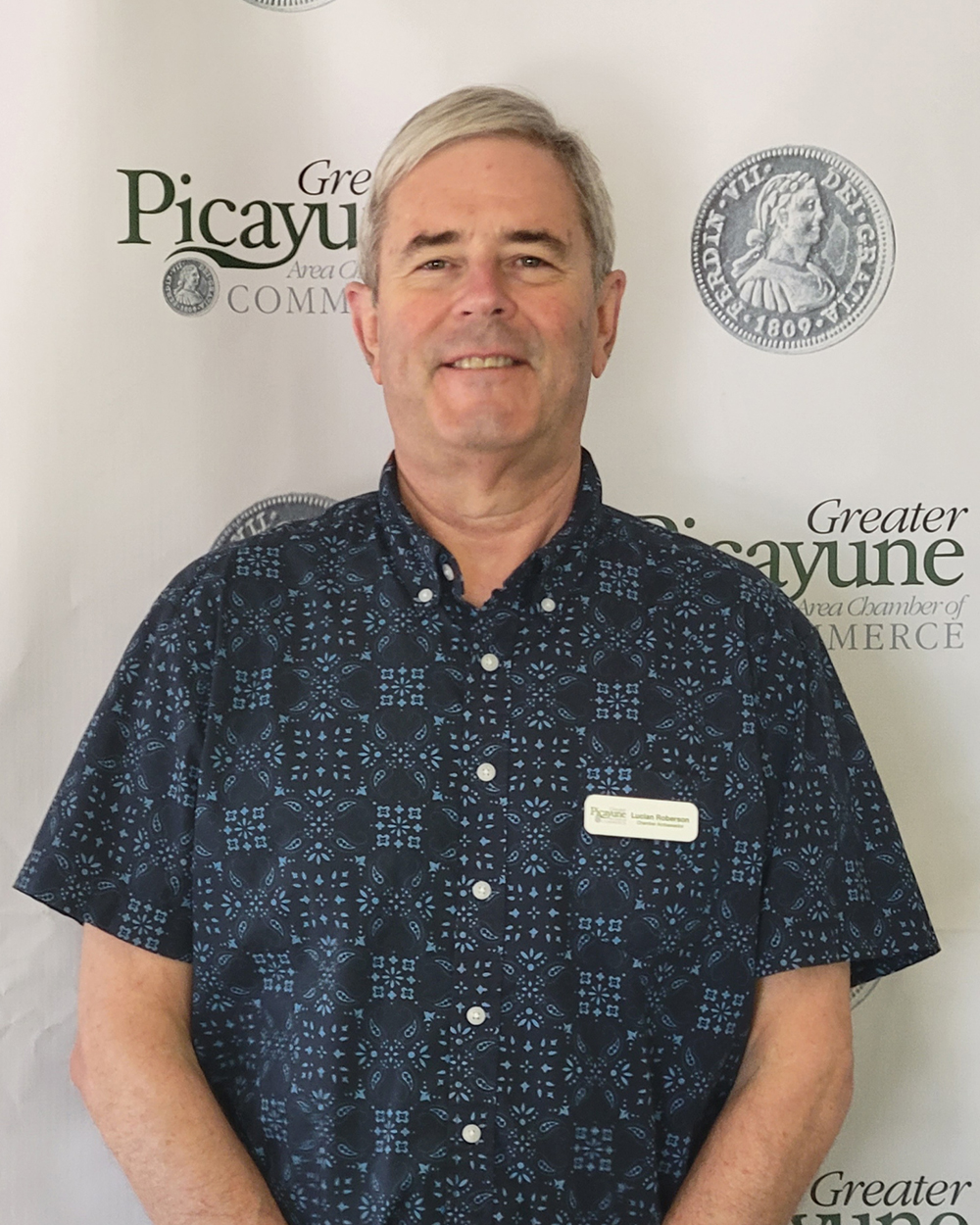 Lucian Roberson
A-1 MINI STORAGE